In April 2019, I organized my first Citizen Science Day in the library at Matoaca High School, in Chesterfield County. I invited park rangers from nearby Pocahontas State Park, representatives from the Chesterfield Master Naturalists and Master Gardeners programs, and professors from Virginia State University to set up and staff displays. Classes and individual students visited throughout the day to interact with our guests and to learn about how their occupations, programs, and passions contribute to the study of science and the environment. Because none of our guests were conducting or promoting scientific research that involved gathering data to solve particular problems, it was not technically a citizen science event.
   Due to COVID-19, I had to postpone my plan to hold additional annual citizen science days in April 2020 and 2021. Last week, I was finally able to have another in-person Citizen Science Day at Matoaca HS. In addition to a park ranger, two master naturalists, and a master gardener, this year's event included a representative from the Central Virginia Waste Management Authority and a volunteer from the Falls of the James Chapter of the Sierra Club. This time, the master naturalists spoke to students about specific, and genuine, citizen science projects they were conducting. I also designated computer workstations where students could find out about citizen science projects via SciStarter.org and where they could measure their ecological footprint at footprintnetwork.org. This year's event was even more successful than the one in 2019, with a constant stream of students and classes visiting the library throughout the day.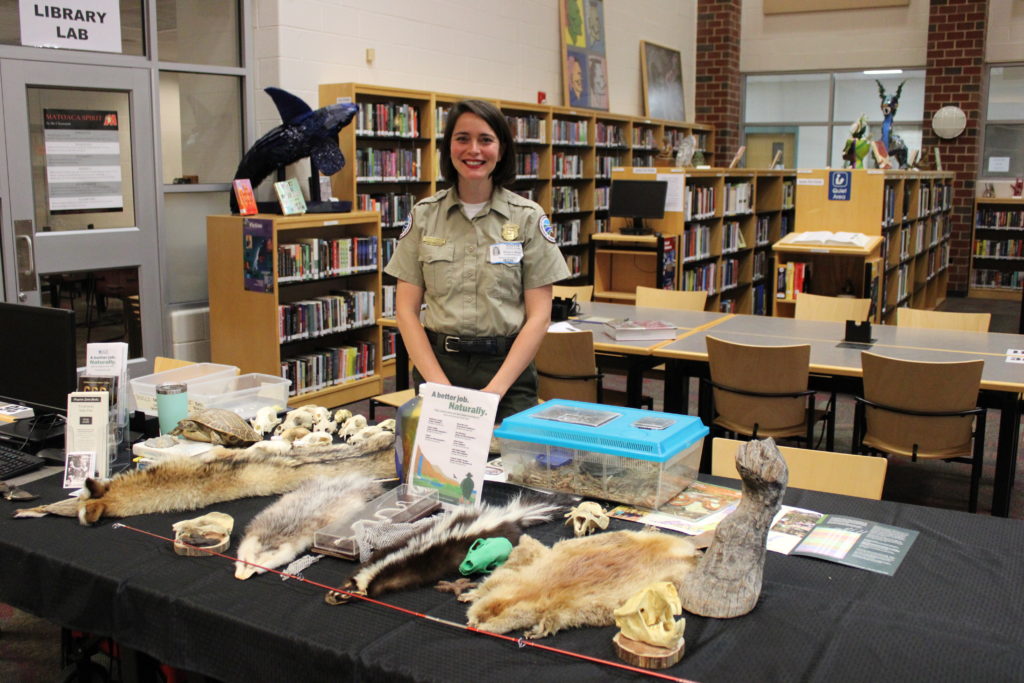 A few days before this year's event, I started to wonder if I should rename it Community Science Day. Except for the master naturalists, none of my other guest participants had true citizen science projects to show students. But students did learn about the different people and programs in their local community that engage in scientific activities designed to make a positive impact on our shared physical environment. Students learned they could become involved in these programs as volunteers, and they learned about employment and career opportunities. If ordinary citizens are involved in science activities within their local communities and see the relevance of those activities in their own lives, then citizen science and community science go together hand-in-hand.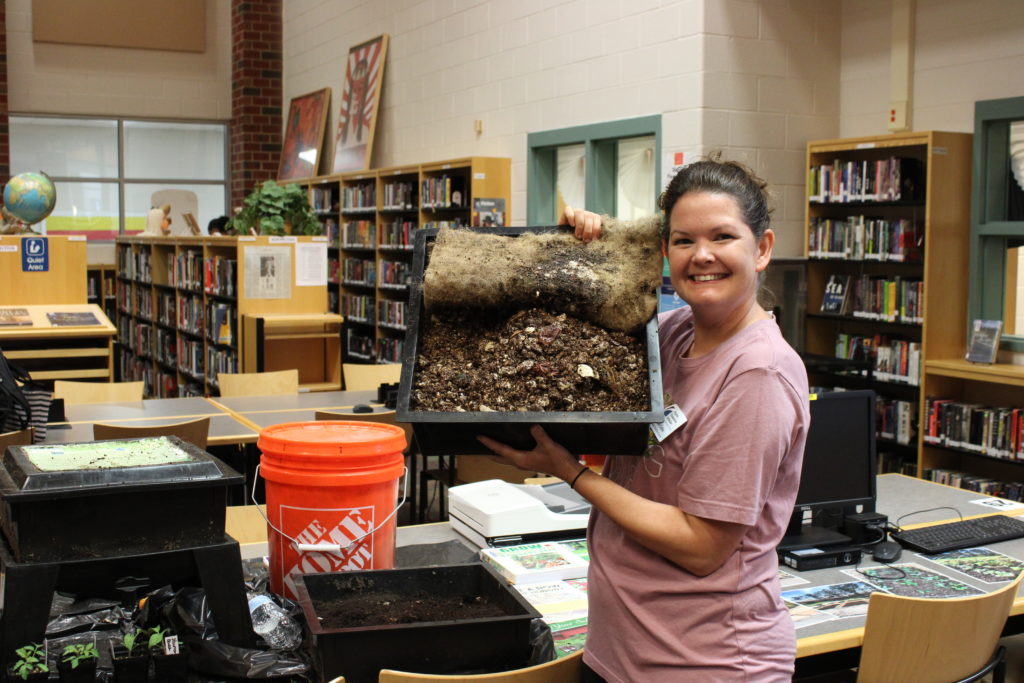 Whether you call it citizen science or community science, I encourage teachers and librarians to get involved in some type of activity in April 2023. The library/school media center provides an excellent venue to host guests, showcase student projects, and foster collaboration between librarians and teachers. If a daylong event is not to your liking, consider collaborating to bring activities or lessons into classrooms. Teachers: Remember that school librarians can be your force multipliers! Let them use their flexibility to help you.
   Finally, always remember there are a host of online resources out there to help you promote and teach lessons in citizen science and community science. If you want to find authentic citizen science projects, check out SciStarter.org, which provides a portal to both online and in-person activities throughout the United States. The resources at eMediaVA can also be a treasure trove for educators interested in citizen science and community science, and your success in finding them is directly related to the creativity of your searches. For example, a keyword search with "Sierra Club" revealed a video on outdoor ethics, a video about a Latino high school student in California who fought a proposed natural gas facility in her neighborhood, and a lesson plan that combines a community science project and an art project to study how Americans have impacted our environment. 
Dale Harter is an eMediaVA Ambassador and a Librarian at Matoaca High School in Chesterfield County.