A quick Google search of "supporting students during Ramadan" returns millions of search results in under a second. You'll find the important guidelines of
Having a designated prayer space
Having a place for fasting students during lunchtime
Avoiding giving food as treats or incentives
Raising overall awareness in the school
These are wildly important and, for the most part, easy to accomplish. However, after meeting with a group of students, I realized they are dealing with much larger issues of understanding and inclusivity with their peer community.
"Teachers are critical entry points for kids to understand the entire world," is an insightful quote from the video Everyday Racism as a Somali Teacher from the That Got Weird series. That Got Weird focuses on racism in American society with quick but impactful videos geared toward a high school audience. The sentiment of the Somali teacher in the video mimicked much of what I hear from my students, a feeling that they may be met with less than understanding attitudes from teachers and classmates.
It was important for me, as Zaretta Hammond recommends in Culturally Responsive Teaching and the Brain, to listen with grace:
Give one's full attention to the speaker and to what is being said
Understand the feeling behind the words and be sensitive to the emotions being expressed
Suspend judgment and listen with compassion
Honor the speaker's cultural way of communicating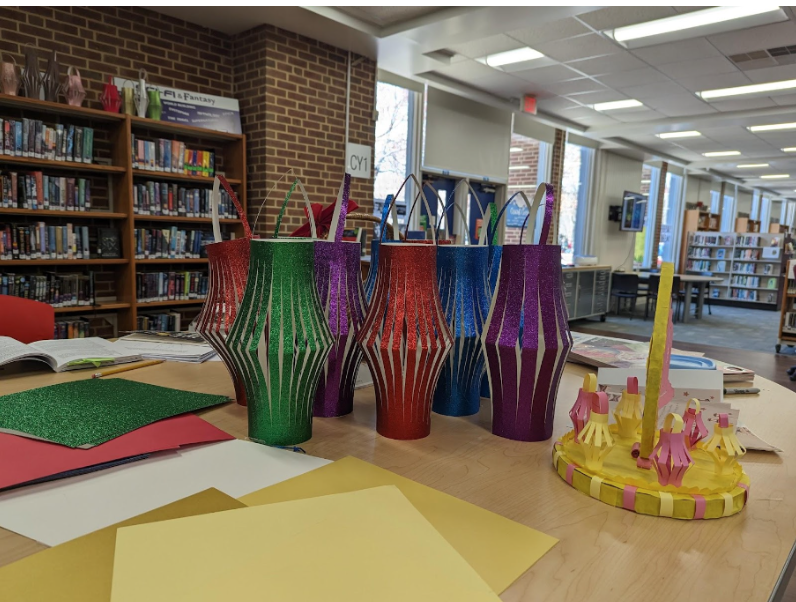 Having heard the concerns of the students, we developed a plan in which students would collectively write a letter to their teachers explaining the importance of Ramadan in their lives.  The students also made lanterns they gifted to the teacher with their letters.  In essence, the students were giving their teachers something important to them.  
The lanterns were quick and easy to make. The students made about 100 lanterns in total!  Walking around the school, I see the lanterns in classrooms and offices.  I'm grateful to see them well received and displayed, and I hope it will make a difference in building cultural bridges within our school community. 
Erica Thorsen is a high school librarian in Albemarle County Public Schools and an eMediaVA Ambassador.